For a printable version of this guide, click the printer icon at the bottom of the left-hand column.
Endless Key can be installed on Windows PCs from the Microsoft Store.
Open the Microsoft Store on your Windows PC by selecting the Start button or Windows key and scrolling down to find Microsoft Store. You can also access the store from your web browser by going to microsoft.com/store.
(For more help, you can read the official guide to download an app from the Microsoft Store.)
Click on the search bar at the top of the screen and type "Endless Key" to search for the app.
Hover the mouse over the Endless Key card and click on the Get button—or to read more about the app, click on the card then select Get or Install when you're ready. If the app has already been installed on your PC, it will open automatically.
If you aren't logged in to your Microsoft account, we recommend doing so to make it easier to find your previously-installed apps. Use your existing credentials to sign in or create a new account for free.
After the Endless Key app has been installed, you can always find and open it with your Windows Search bar or in the Windows Start menu. To find Endless Key again in the Microsoft Store, select Library to see your downloaded apps and the latest updates.
¶ Select and download the content starter pack
The app will start the first launch with a Welcome screen. Here you can download an initial content starter pack based on your interest. This pack will be downloaded onto your PC, and then can be used even when not connected to the Internet.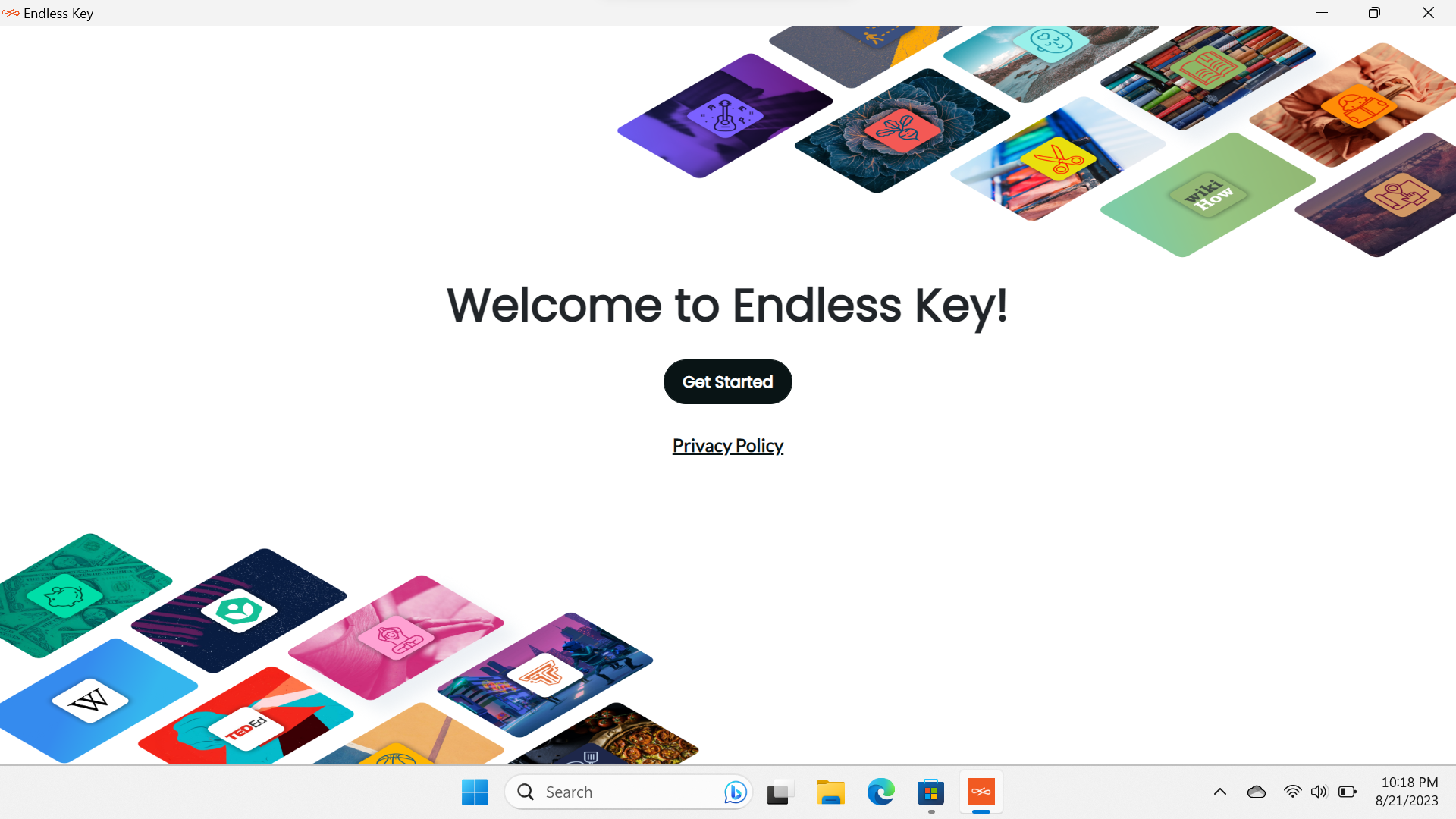 Select your interest from a handful of categories. This will determine the curation of the initial content starter pack that will be downloaded onto your PC.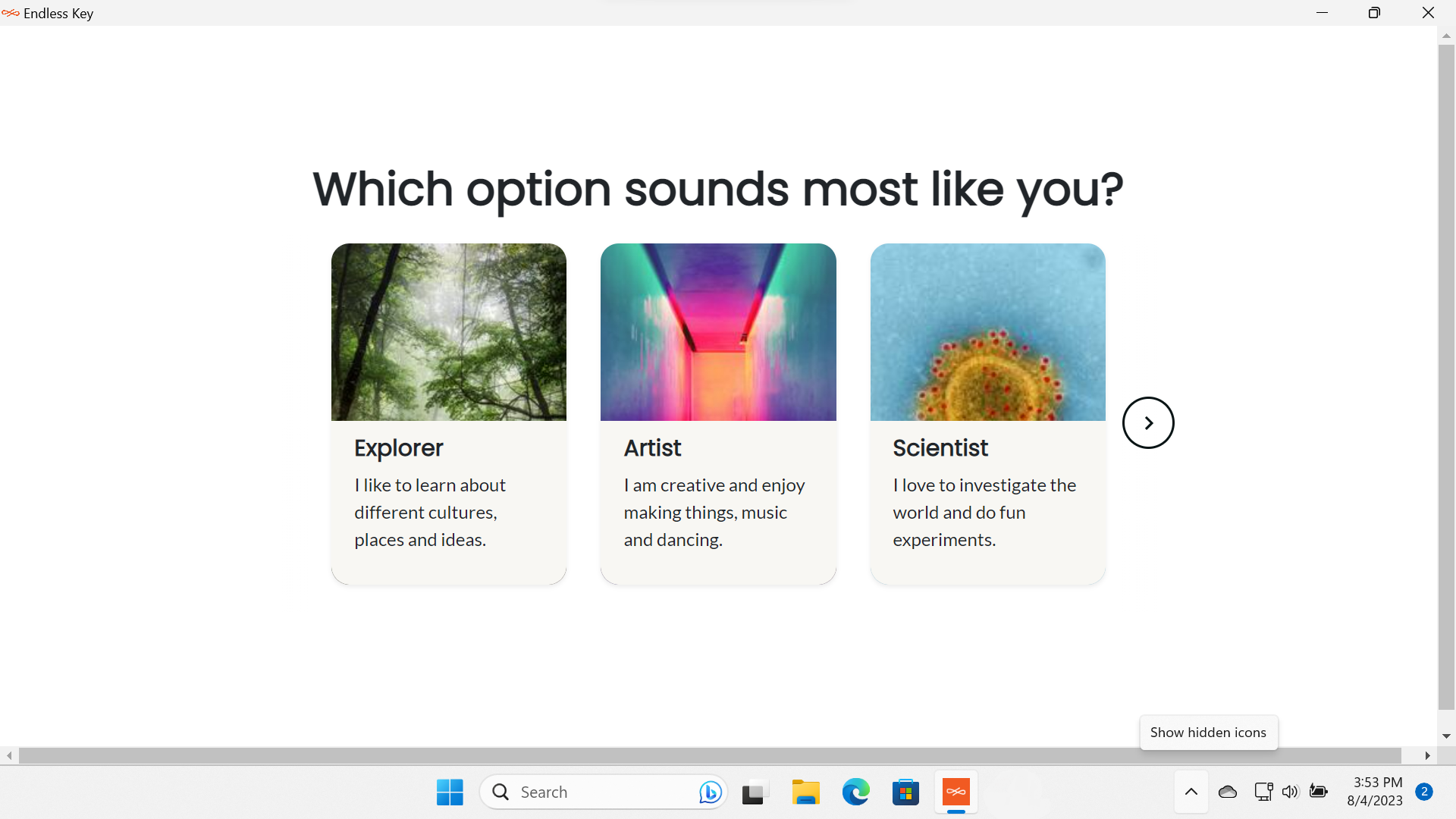 You can use the arrow buttons to get to the second page of the available interests.
Confirm to start the download by clicking Download My Starter Pack.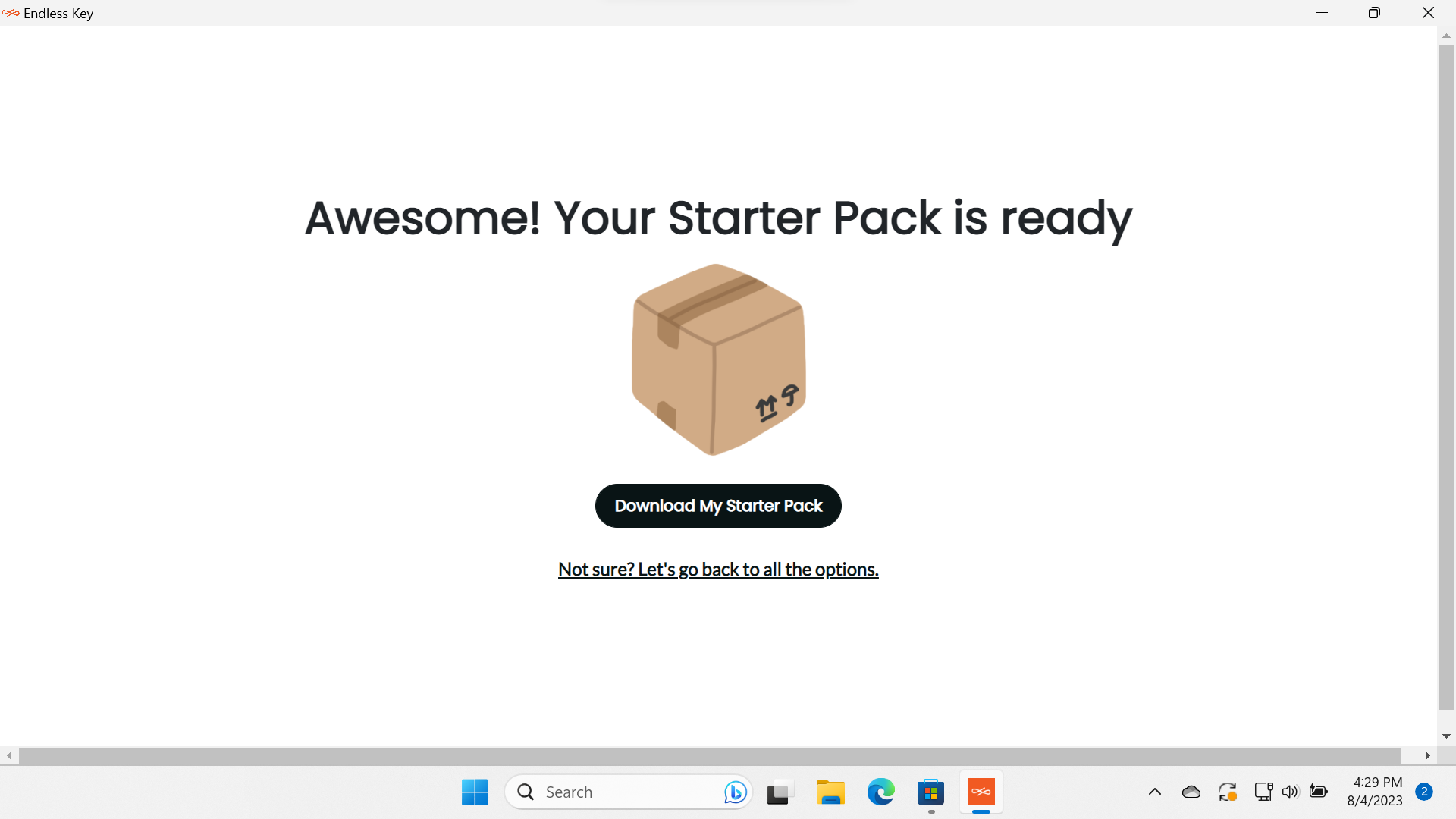 Progress will be shown while the content pack is downloading. This can take several minutes, depending on your Internet speed and how many people are using the same connection. Once the pack has been downloaded, click Show me to see the Discover view.