Your Endless OS installation may have come preloaded with a variety of preinstalled apps. Using the App Center, you can manage these apps, and choose to install more.
To launch the App Center, click the "App Center" or "More Apps" icon on your desktop.
This page describes the App Center in Endless OS 4 and earlier. In Endless OS 5, the App Center looks a bit diffferent, but contains all the same functions described below.
Open the App Center to explore the available apps.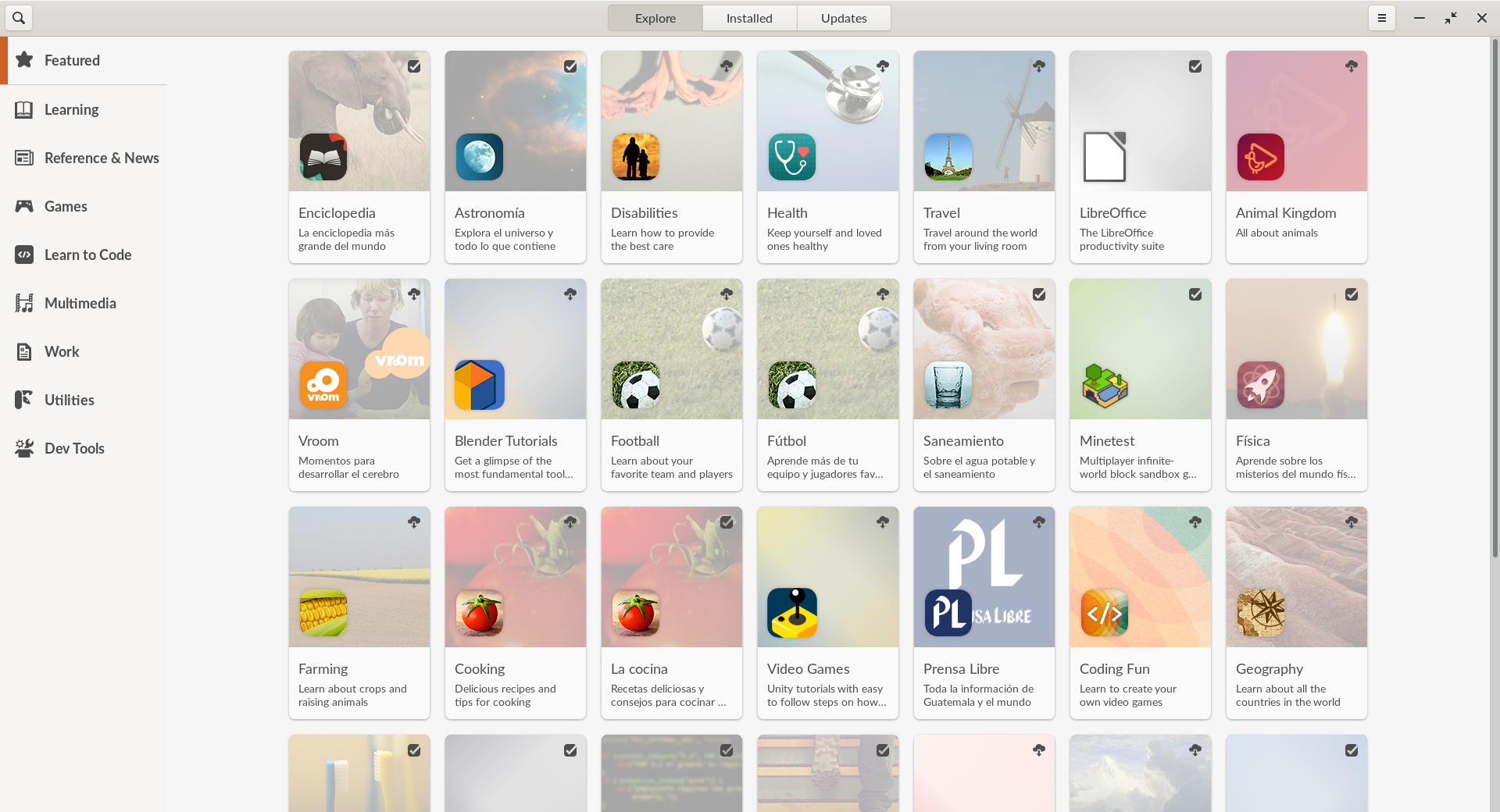 You can browse through the categories on the left side to find new apps. Once you've found an app of interest, click it. Some apps in the App Center may already be installed on your computer, in which case you can launch them directly, however most will require you to download them first.
You see which apps have been already installed by looking at the checkmark (already installed) or cloud icon (requires download) shown next to each app.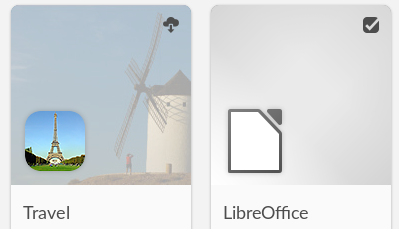 After installing a new app, you can launch it directly from the App Center. The app icon will also appear on your desktop, but you may have to scroll the desktop sideways to reach it.
All installed apps are shown on the desktop. You can also click on the Installed tab in the App Center to see a list.

Unfortunately, you cannot install Linux apps directly from the internet - you can only add apps that are already in our App Center, and that are based on Flatpak.
If you have a favorite app that you can't find on Endless OS, feel let us know on our Community Forums.