Your Endless OS installation may have come with some games included; learn how to install more!
Explore the Play category in App Center where you can install a wide selection of games for free.
Install Steam from App Center for a wide variety of PC games, some of which are free. Note that Steam requires registering or logging in with a Steam account.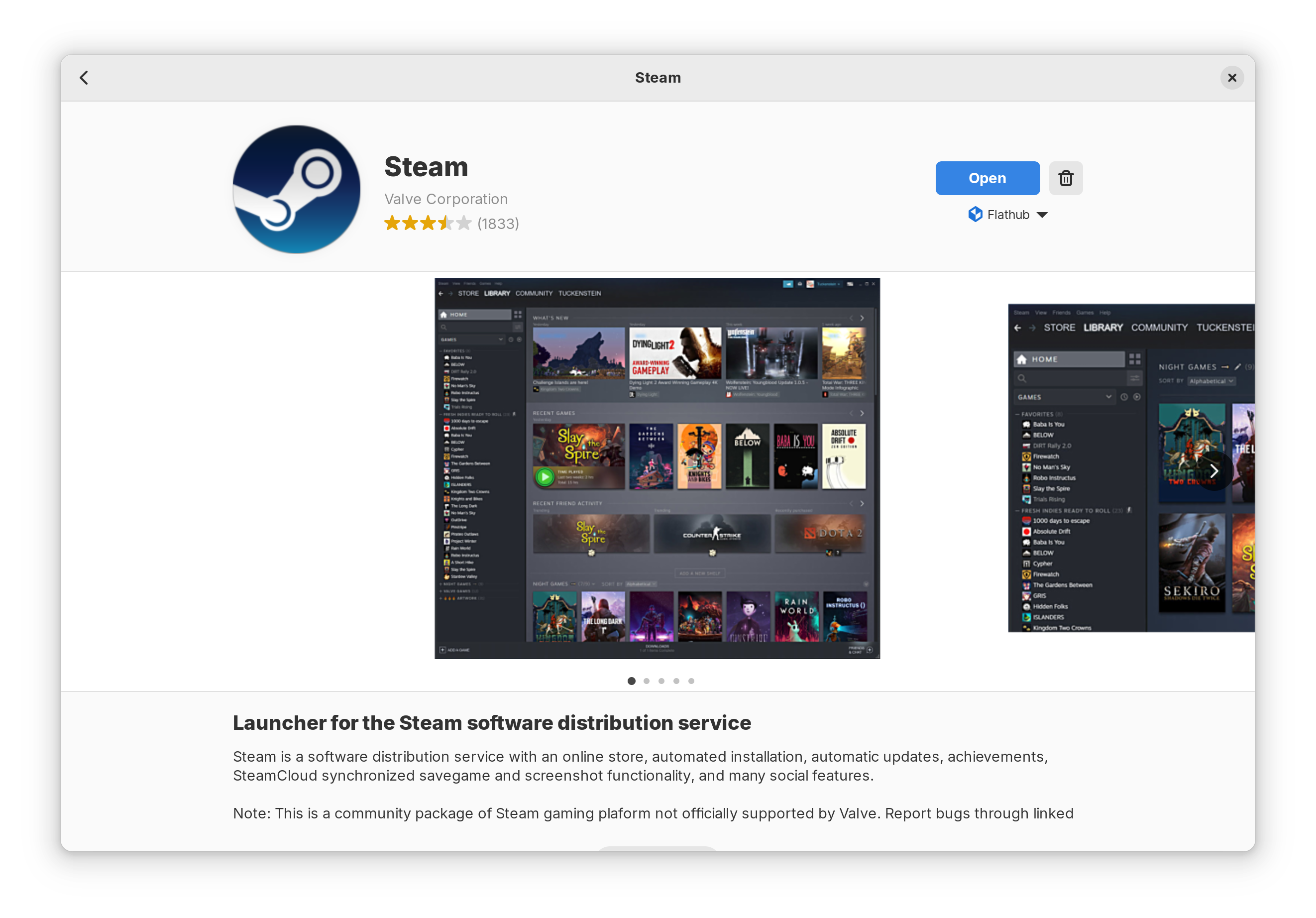 While not all Steam games are available to play by default on Endless OS, many are compatible; anything advertised as supporting Linux should work.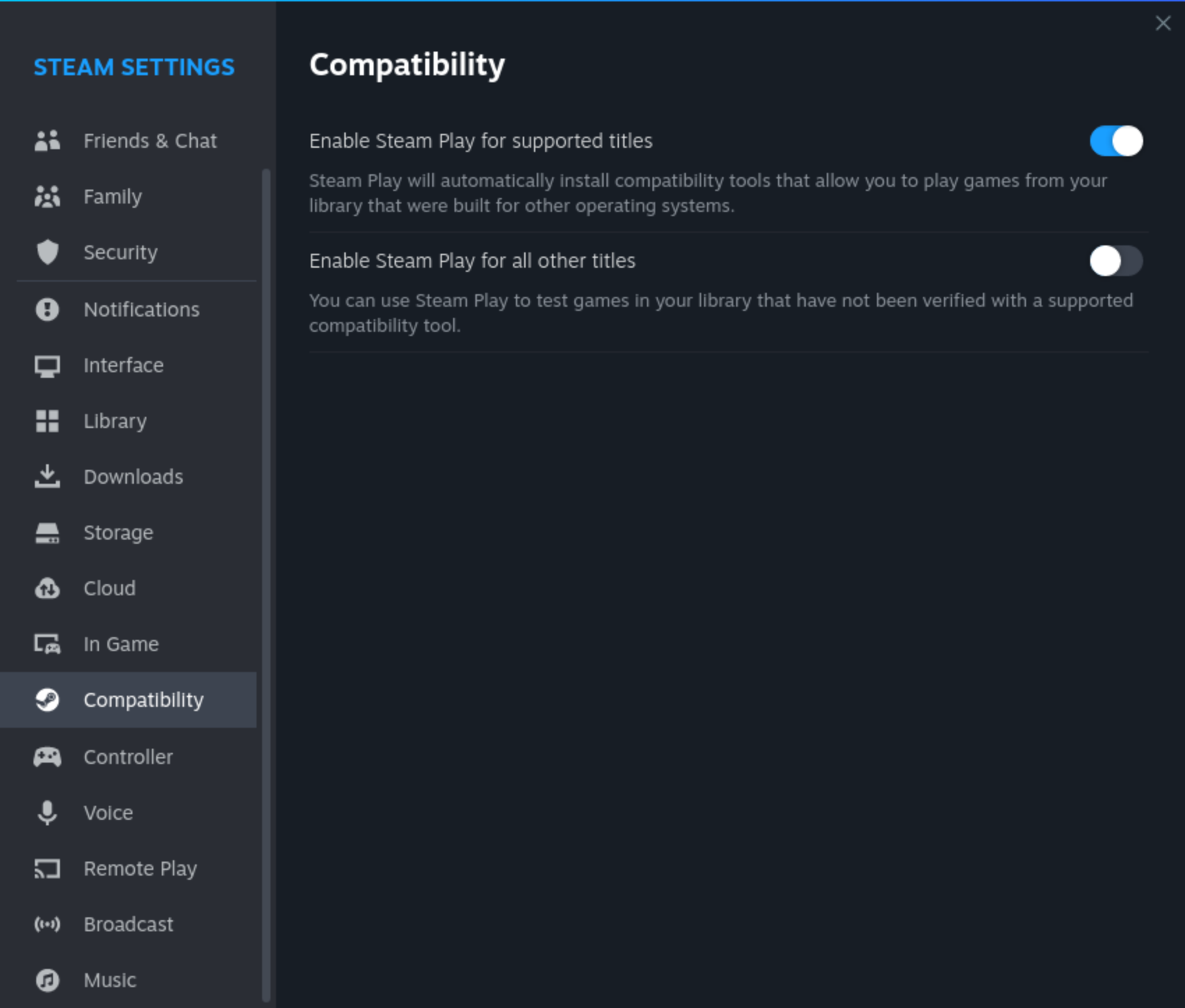 An even wider selection can be played if you enable Steam Play inside Steam by selecting Steam → Settings → Compatibility. The third-party website ProtonDB tracks Linux compatibility for Steam games.
¶ Emulation and Retro Games
App Center includes apps that can help you install and run games that were designed for other platforms. You'll need to obtain the games separately and this approach does not always work reliably, but you may have some success.
Some options:
Bottles can help attempt to run Windows apps and games
DOSBox can play many DOS-compatible apps and games
Yuzu, Dolphin Emulator, RetroArch, RPCS3, PPSSPP and others emulate a wide range of video game consoles
Explore App Center for more!