Your Endless OS installation may have come with some games preinstalled. This page details how you can install more.
The App Center includes a Games category where you can directly install a wide selection of games at no cost.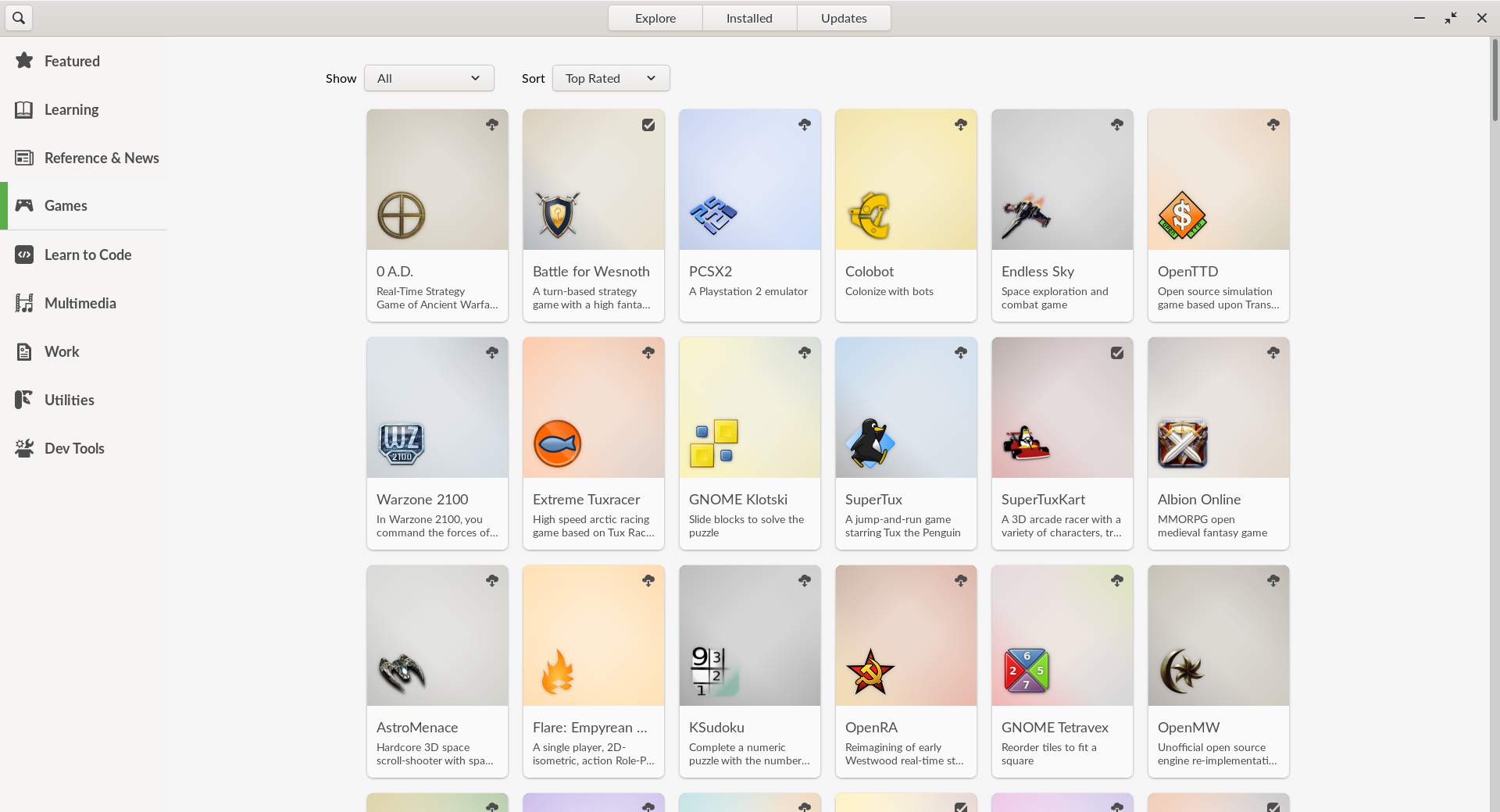 The App Center includes a Learn to Code category featuring action packed coding games from Terminal Two.
The Steam video game digital distribution platform is available in the app center. From here, you can install a variety of PC game titles, some of which are free.
Note that not all Steam games are available on Endless OS, however a wider selection can be accessed if you enable Steam Play to activate the Proton compatibility layer.
The App Center also includes software solutions that allow you to attempt to install and run games that were designed for other platforms.
In this case, you are required to obtain the game separately. This approach is not always reliable, but you may be successful in some cases.
Available solutions include:
Bottles and PlayOnLinux will attempt to run Windows apps & games
DOSBox will attempt to run DOS-compatible apps and games
Yuzu, Dolphin Emulator, RetroArch, RPCS3, PPSSPP and others, for emulating gaming consoles
And many more - explore the App Center to find them!