These release notes are a WORK IN PROGRESS for the development branch of Endless OS, which is expected to be released as Endless OS 4.0 in mid-2021. Any and all details may change!
It's now possible to switch to a different user while another user is still logged in, by choosing a button on the lock screen or in the user menu.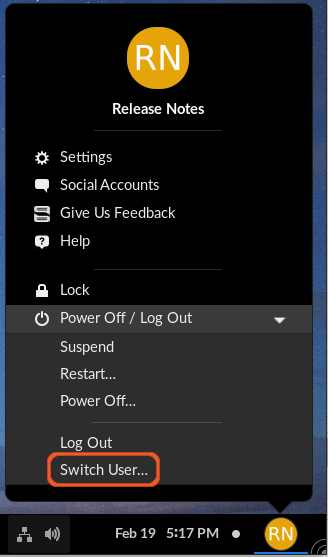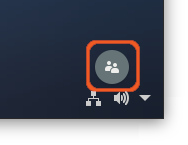 Endless OS now includes podman 3.0.1, compared to podman 1.5 in previous versions of Endless OS.
This upgrade comes with some backward-incompatible changes:
Previous versions of Endless OS provided a docker command which was simply an alias for the podman container tool included in Endless OS. This alias is no longer provided; all the same functionality continues to be provided by the podman command.
Images downloaded with the previous version of podman cannot be used with the new version. You must delete any existing containers and images, and recreate them with the new version. To delete existing containers and images, run the following commands in a Terminal window:
podman container stop --all
podman container rm --all -f
podman image rm --all -f
podman system prune  # select y[es] when asked

¶ Other improvements and changes
Rhythmbox is now installed as Flatpak. Previously, this music player app was distributed as part of the OS, and could not be uninstalled or disabled through Parental Controls. Any playlists will be lost as part of this migration; if you want to preserve them, you should copy them from the hidden directory .local/share/rhythmbox/ to .var/app/org.gnome.Rhythmbox3/data/rhythmbox/, creating it if needed.
Cheese is now installed as a Flatpak. This fun webcam app was previously labelled "Selfie". This change means it can be uninstalled, disabled through Parental Controls, and updated separately to the rest of the OS.
Icons reverted to GNOME's
End-user documentation refresh.
Added support for L2TP and OpenConnect/AnyConnect VPNs
No longer created on new systems. Not widely used, interacts badly with parental controls being configured in initial setup.
On existing systems which upgrade to Endless OS 4, the shared account will be be preserved, but it will no longer have its Chromium profile and trash cleared between sessions, and Chromium configured to not save passwords. (In fact, removing the Chromium profile had already stopped working in 3.9.2 when Chromium was moved to a Flatpak.)
Previous versions of Endless OS had a Remote Desktop Viewer app (codenamed 'vinagre') built into the OS. This app is no longer maintained by its authors and has been removed from Endless OS 4. There are several alternatives available in the app center, such as Connections (a simple app which supports RDP and VNC) and Remmina (a more advanced app, which supports RDP, VNC, NX, Spice and SSH).
(Support for sharing your desktop over VNC on the local network continues to be built-in. Settings → Sharing → Screen Sharing.)
Endless OS 3.9.x had desktop shortcuts for Duolingo, Facebook, Gmail, Twitter, WhatsApp, and YouTube built-in. While convenient if you use these services, these shortcuts could not be removed from the desktop icon grid if you did not. These have been removed in Endless OS 4.
In some cases there may be apps in the App Center that you can install for these services; otherwise, you can add a shortcut to the desktop using the Chrome or Chromium browsers. To add new shortcuts using Chrome or Chromium first launch the browser, navigate to the website you want to add a shortcut for and select More Tools > Create shortcut from the browser menu.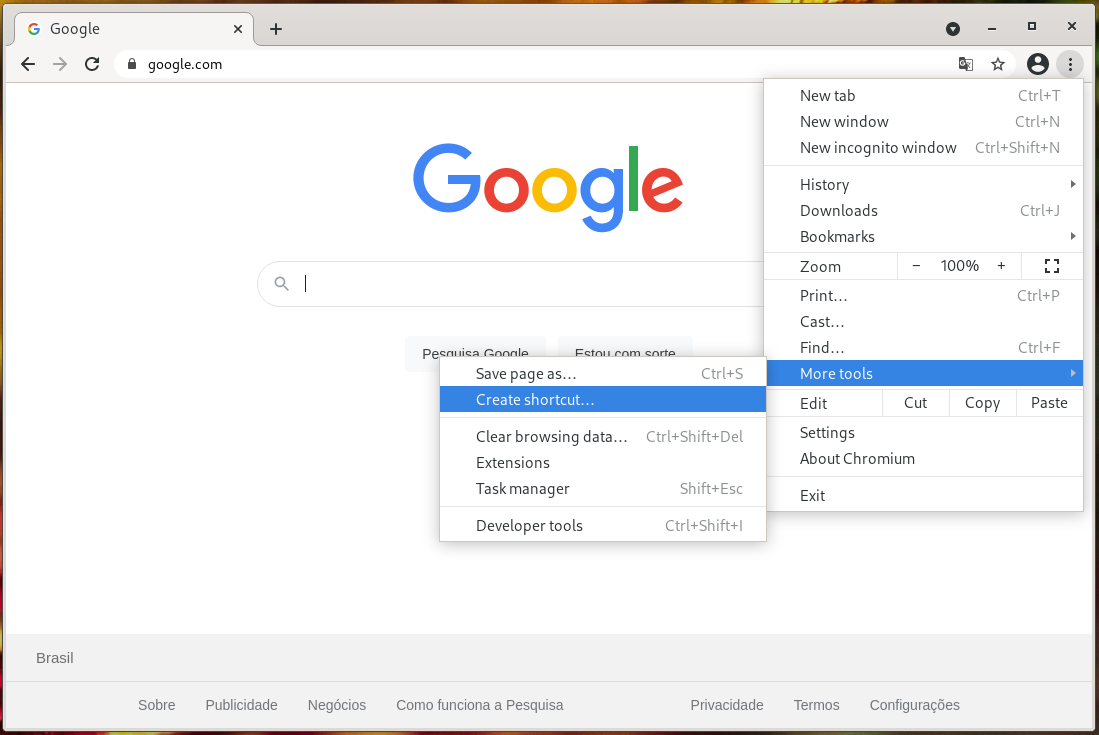 The IBus-Chewing input method for Chinese Zhuyin was removed as it is no longer actively developed. Users should reconfigure their input methods to use ibus-libzhuyin instead, which continues to be included in Endless OS.
TODO