If you have your OS updated to version 3.7.4 or higher, you might have noticed a new icon on your desktop called Hack.

Hack is an application developed by the Endless team that lets you explore basic coding concepts and computational thinking as they journey down learning pathways including Art, Games, Makers, the Operating System, and Web. You can reinforce your learning by building real-world projects and sharing them with our Hacker fellowship. It is intended for you to learn to hack your apps, games and operating system.
Hack is ideal for children aged 10 years or older, but people of all ages should feel free to explore it if you have the desire or curiosity to learn and apply coding concepts.

With Hack, we're committed to cultivating digital literacy to empower the next generation with creative problem-solving skills that can be universally applied. Success for us includes more than just equipping kids with some key skills. Rather, we aim to provide a dynamic foundation for the next generation of thinkers. As you progress through Hack, they cultivate their curiosity about how the world works.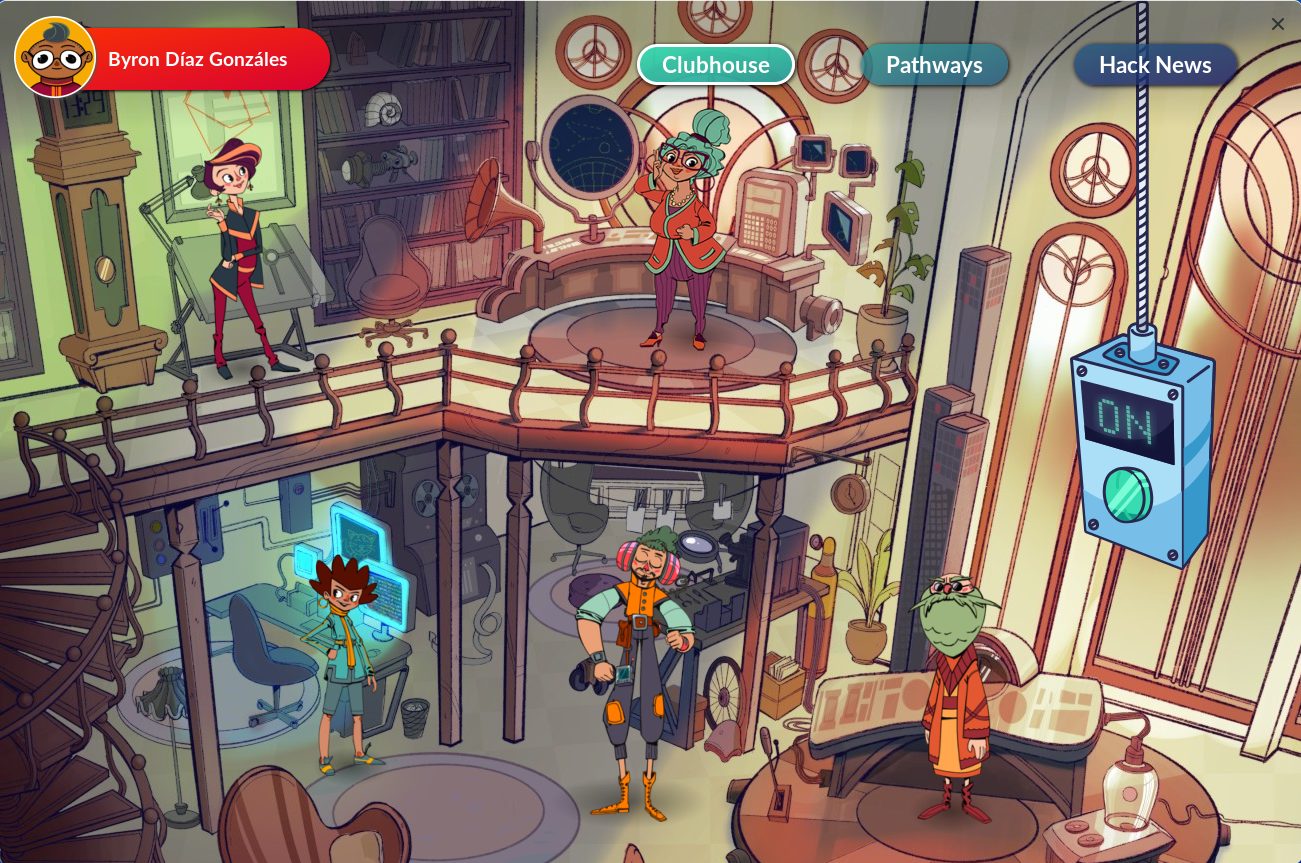 If you prefer, you can remove it from the desktop by right-clicking on the icon and selecting "Remove from desktop", or by dragging it and dropping it onto the "Remove" icon.