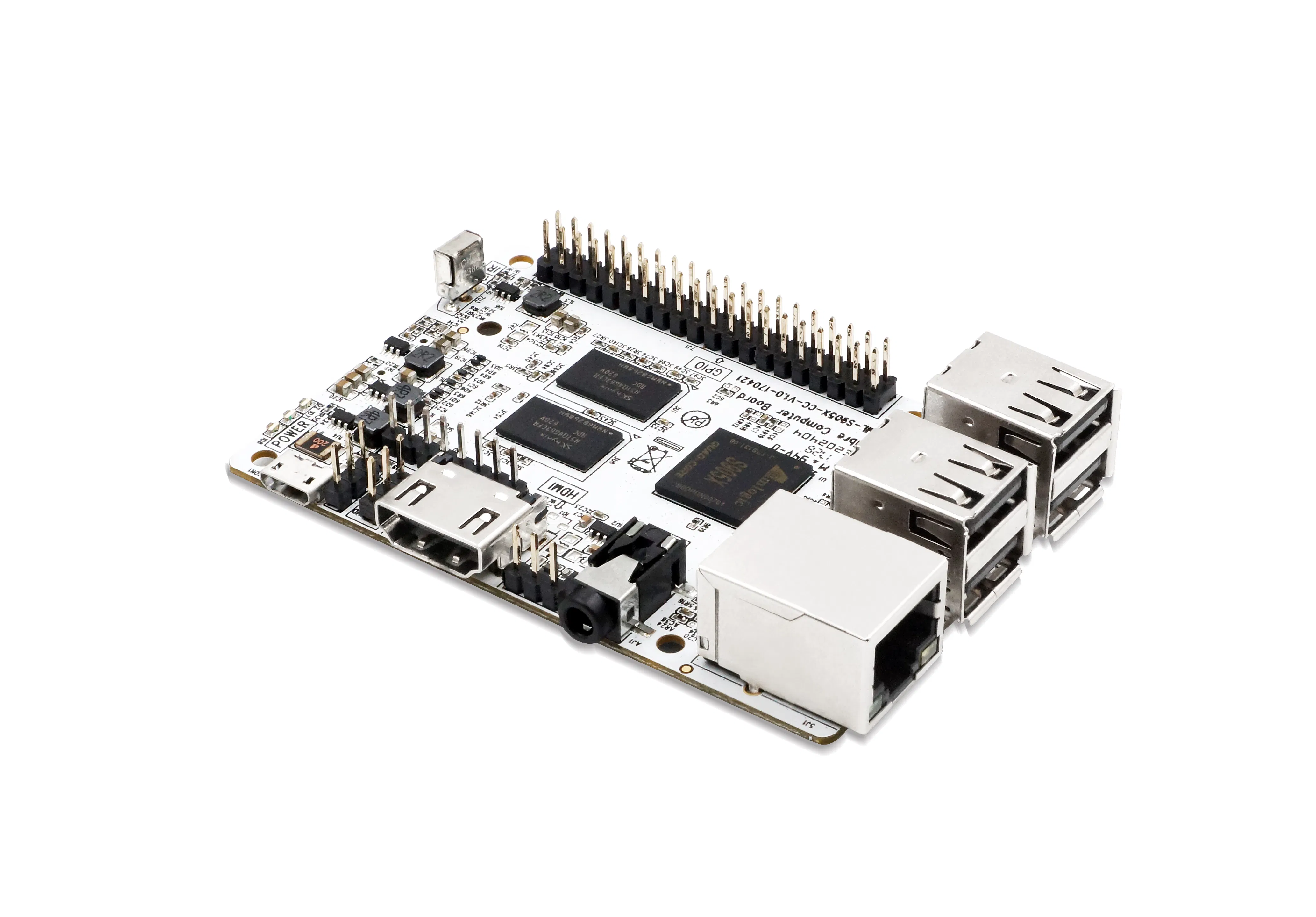 AML-S905X-CC (Le Potato) is a tiny and affordable computer (known in the computing world as a single board computer or SBC) designed for techies and hobbyists as an open computing development platform.
Endless OS is available for installation on AML-S905X-CC. Once installed, it includes all the usual Endless OS features and functionality, along with a large selection of applications. However, it is released as a preview version, due to some limitations detailed below.
As a preview release, we especially welcome community feedback regarding interest in using Endless OS on this hardware, particularly in which contexts these devices are used, what works well, and what needs to be improved.
You will need an AML-S905X-CC (Le Potato) with 2GB RAM (or more). 1GB RAM will have bad experience with Endless OS on ARM devices.
You will also need an SD card that can hold the uncompressed image you choose to install (16GB for the base image, 32GB for the English variant). For a better experience, we recommend using a fast SD card (Class 10 or faster). All data on this SD card will be erased during installation.
HDMI audio is still under development by upstream Linux kernel right now.
AV Jack is untested.
The image for this platform is available for download from our website.
After downloading the image as above, you must now use another computer in order to flash it to a SD card. If you are not familiar with the process of image flashing, please refer to our instructions for flashing with GNOME Disks or balenaEtcher.
After setting up the SD card as explained above, you can now use Endless OS as follows:
Power off or unplug your AML-S905X-CC
Insert the flashed SD card into the SD card slot
Power on
You can flash the Endless OS image into the onboard eMMC with the prepared SD card by following Flash Endless OS image to an onboard eMMC