Lea la versión en español de esta página en Notas de lanzamiento de Endless OS 5.
Leia a versão em Português desta página em Notas de lançamento do Endless OS 5.
Endless OS 5 was released January 27, 2023 with updates for existing users rolling out since February 8, 2023. Download it from endlessos.org. Most existing Endless OS 4 systems can be upgraded as with any other OS update.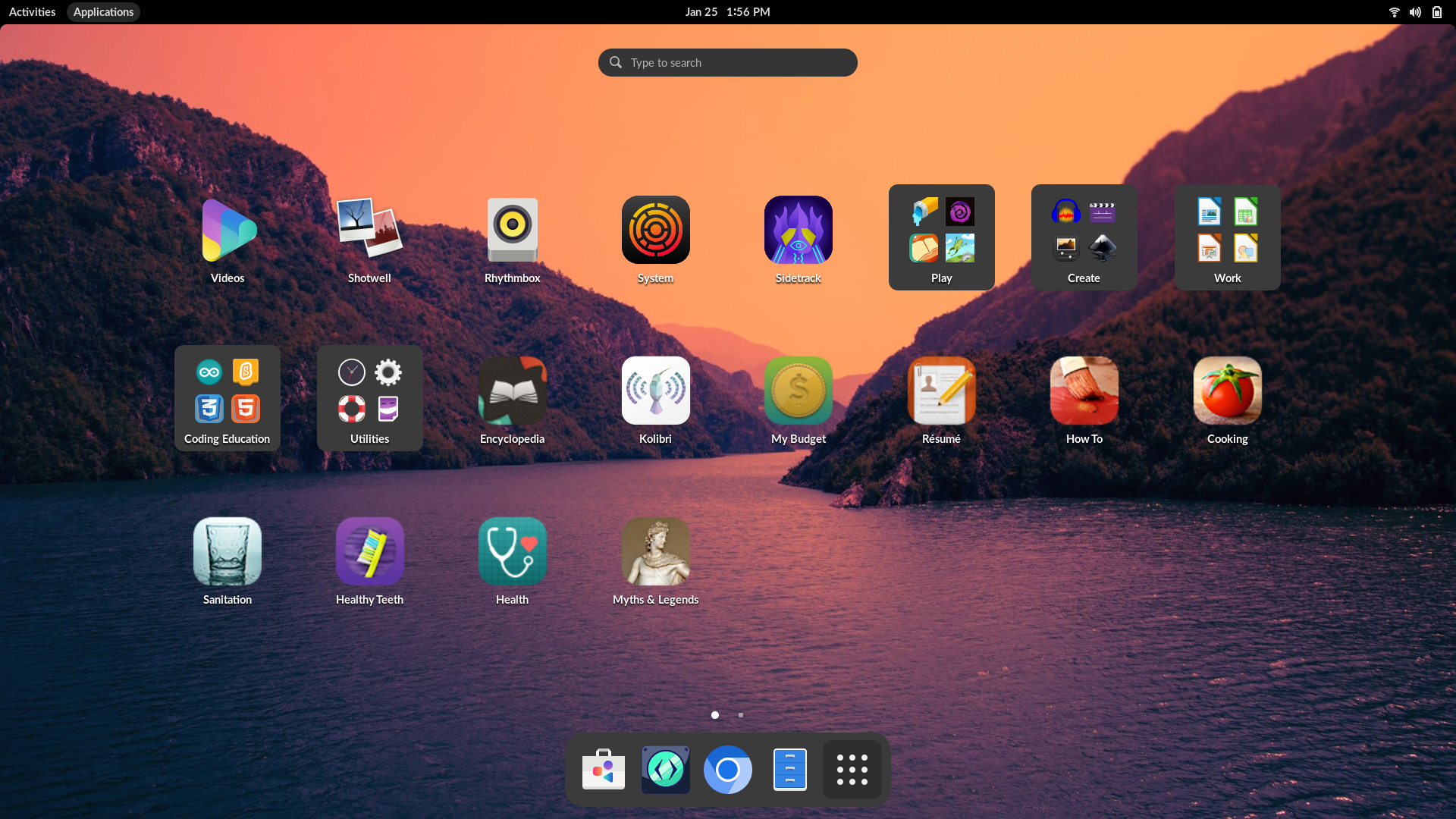 Endless OS 5 continues to be the app-centric operating system you've come to know and love, but the experience has been refreshed based on user testing and feedback.
At a glance, you'll notice the grid of apps and search are largely the same, while the taskbar at the bottom of the screen in Endless OS 4 has been split into two more purposeful elements in Endless OS 5: the bottom dash for your favorite and running apps at the bottom of the screen, and the top panel with more information and system status at the top of the screen.
---


Top Panel
---


Bottom Dash
---
The refreshed design separates apps from system status while giving more space to your wallpaper and open apps, but it still functions fundamentally similar to Endless OS 4:
| Feature | Same as Endless OS 4 | New in Endless OS 5 |
| --- | --- | --- |
| Favorite & Running Apps | Visible at the bottom of the screen | The new dash hides off the bottom of the screen to get out of the way |
| App Grid | Show installed apps with a button at the bottom of the screen | Use the app grid button on the dash or the Applications button on the panel |
| Search | Search for apps and content right from the desktop | |
| Clock, Calendar, & Notifications | Click the clock to see a calendar and missed notifications | New notifications appear at the top-center of the screen, under the clock on the panel |
| System Status & Menu | System status like Wi-Fi, Bluetooth, volume, and battery are visible on the system menu | The system menu is now at the top-right, on the panel |
Endless OS 5 introduces multiple workspaces in the new Activities view to better organize your work.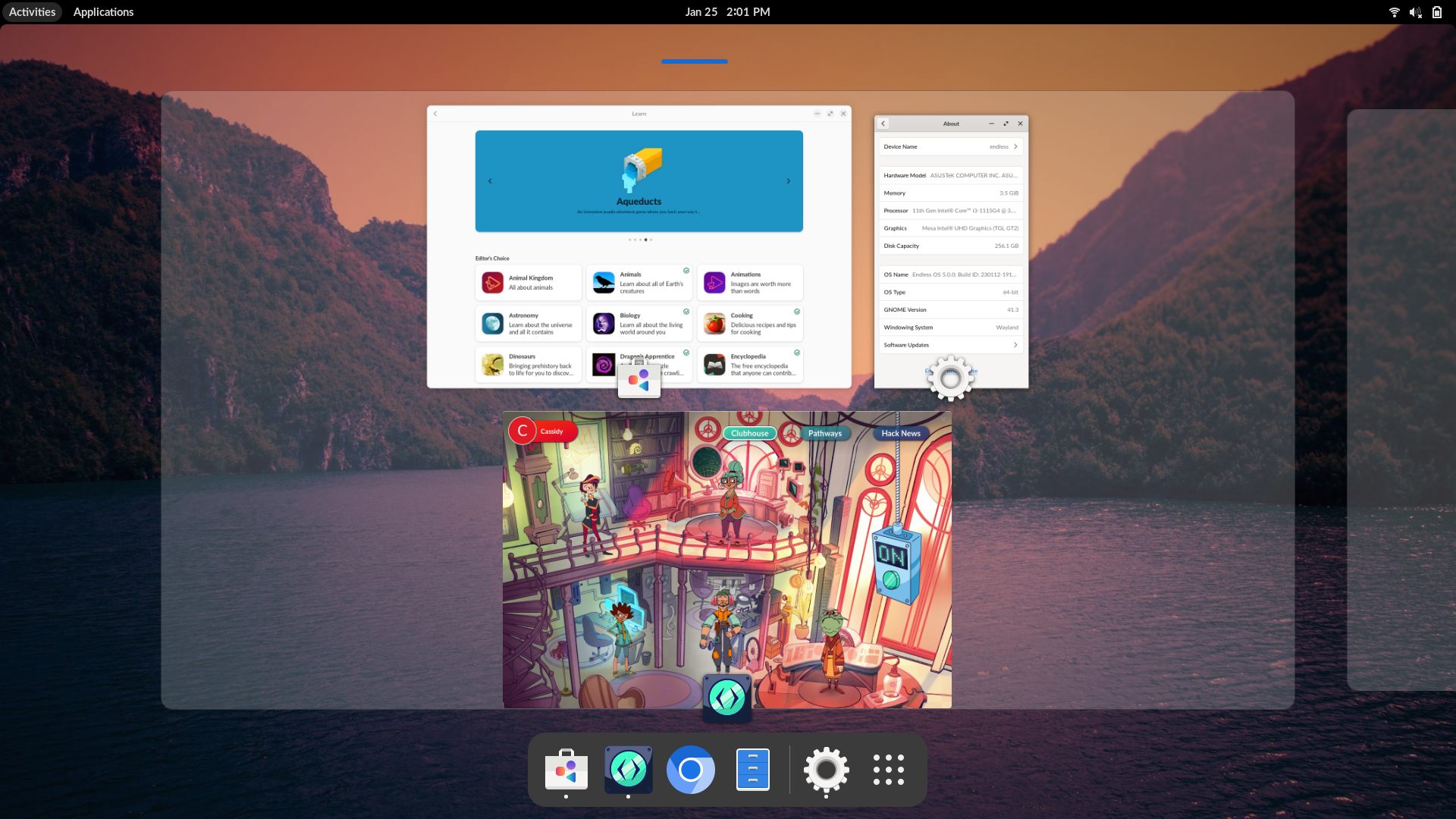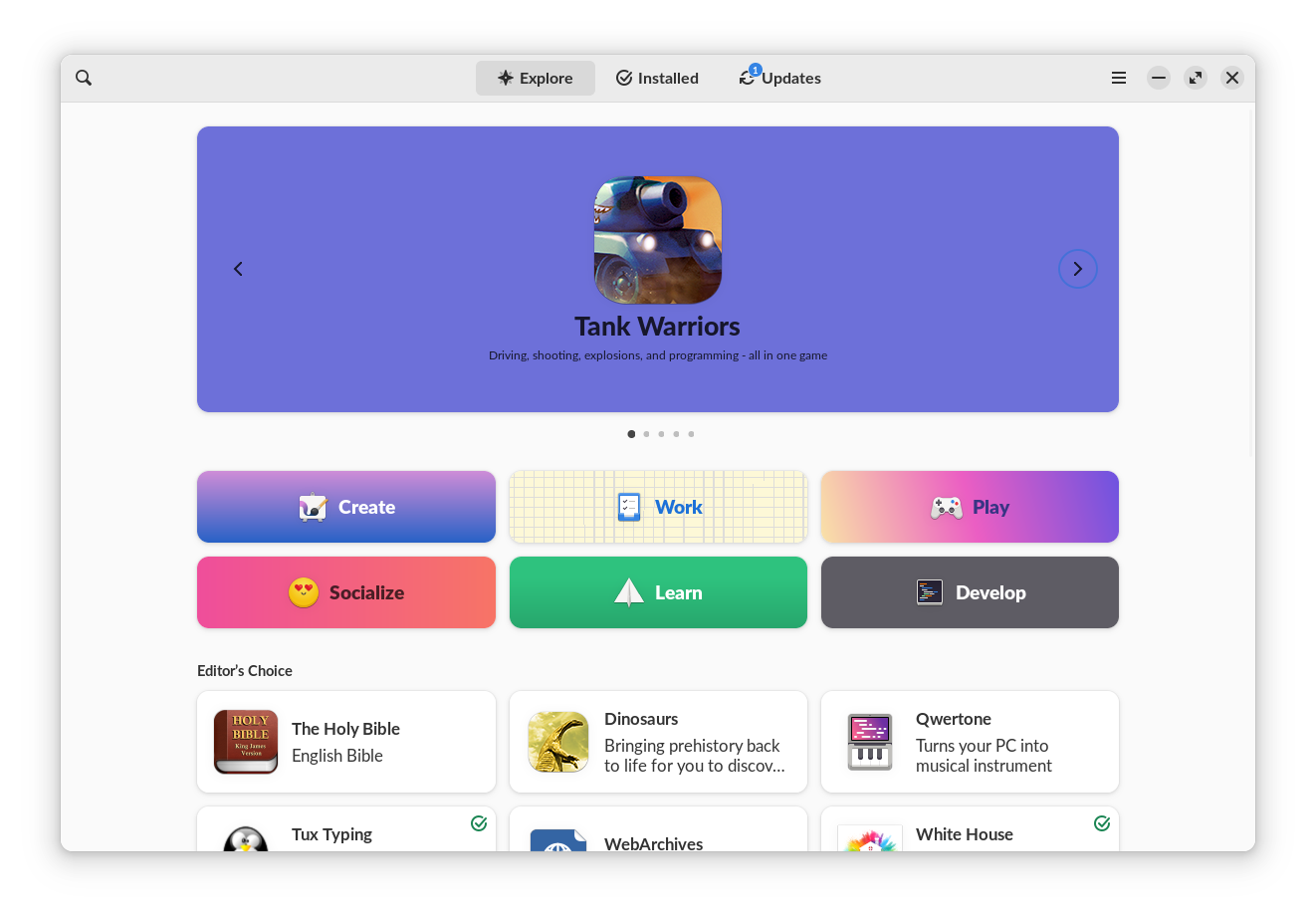 App Center, the place to browse, install, and update apps, has been completely revamped in Endless OS 5. A fresh new design and improved performance make it easier than ever to browse and learn about the nearly 2,000 apps available to install on Endless OS.
| Categories | App Details |
| --- | --- |
| | |
New large, colorful banners to showcase featured apps, the categories are more visually interesting, and app details are more streamlined.
All your installed apps and the essential features of Endless OS remain unchanged from Endless OS 4 to Endless OS 5.
Endless OS 5 continues to feature the straightforward app-based desktop experience; automatic updates on unlimited network connections; parental controls; and tons of included learning, creative, and productivity apps that work offline.
¶ …and more!
There has been a lot improved throughout Endless OS 5.
Endless OS 5 supports multi-touch gestures on touchpads and trackpads for multitasking.
Two fingers to scroll
Two-finger pinch-to-zoom in some third-party apps, like GNOME Web
Three-finger swipe left/right to switch between workspaces
Three finger swipe up to show workspaces while using apps
Three-finger swipe up again to show the app grid
On systems with multiple graphics cards, Endless OS 5 defaults to using the more power-efficient integrated graphics. Apps that are known to have more demanding graphical needs like 3D games are automatically started on the more powerful discrete graphics.
This improves battery life and lowers power consumption when using less-demanding apps.
You can also choose to launch any app with discrete graphics by right-clicking the app icon and selecting "Launch using Discrete Graphics Card".
App Center previously included hard-coded lists of apps (such as violent games) to hide on particular variants of Endless OS. This has been removed in favor of using the built-in Parental Controls in Settings.
¶ Wayland
Endless OS 5 adopts the Wayland display server protocol over the older Xorg/X11 protocol. Generally, this brings improved privacy, security, and performance without affecting your use of the computer.
However, there are some differences when using Wayland, including:
Screen sharing in Google Chrome, Chromium, and related web browsers takes a few extra steps. In essence, you currently need to select the window or screen to share three times: once in a pop-up window, then in the browser, then again in the pop-up window.

If you are using Endless OS in a virtual machine, dragging-and-dropping files between the host system and the Endless OS virtual machine is not supported when Endless OS is using Wayland.
If you require using Xorg/X11 as in previous versions of Endless OS:
Make sure your user account is protected with a password
Log out
Select your user
Use the ⚙️ icon to select "Endless on Xorg"
Continue to log in as usual
To switch back to Wayland, follow the same steps, selecting "Endless on Wayland".
More apps in Endless OS 5 are now provided as Flatpaks instead of being built into the OS. This allows these apps to be updated independently from the OS itself, and removed if unused:
Archive Manager (File Roller)
Calculator
Contacts
Fonts
Logs
Shotwell (thanks to community member Bryan Quigley)
Text Editor (gedit)
As seen in screenshots above, Endless OS 5 includes a new default wallpaper based on a photo by Shant Dem. This photo was chosen due to its clean, wide open spaces that evoke a sense of discovery and exploration, while its vibrant orange hues reflect the Endless identity.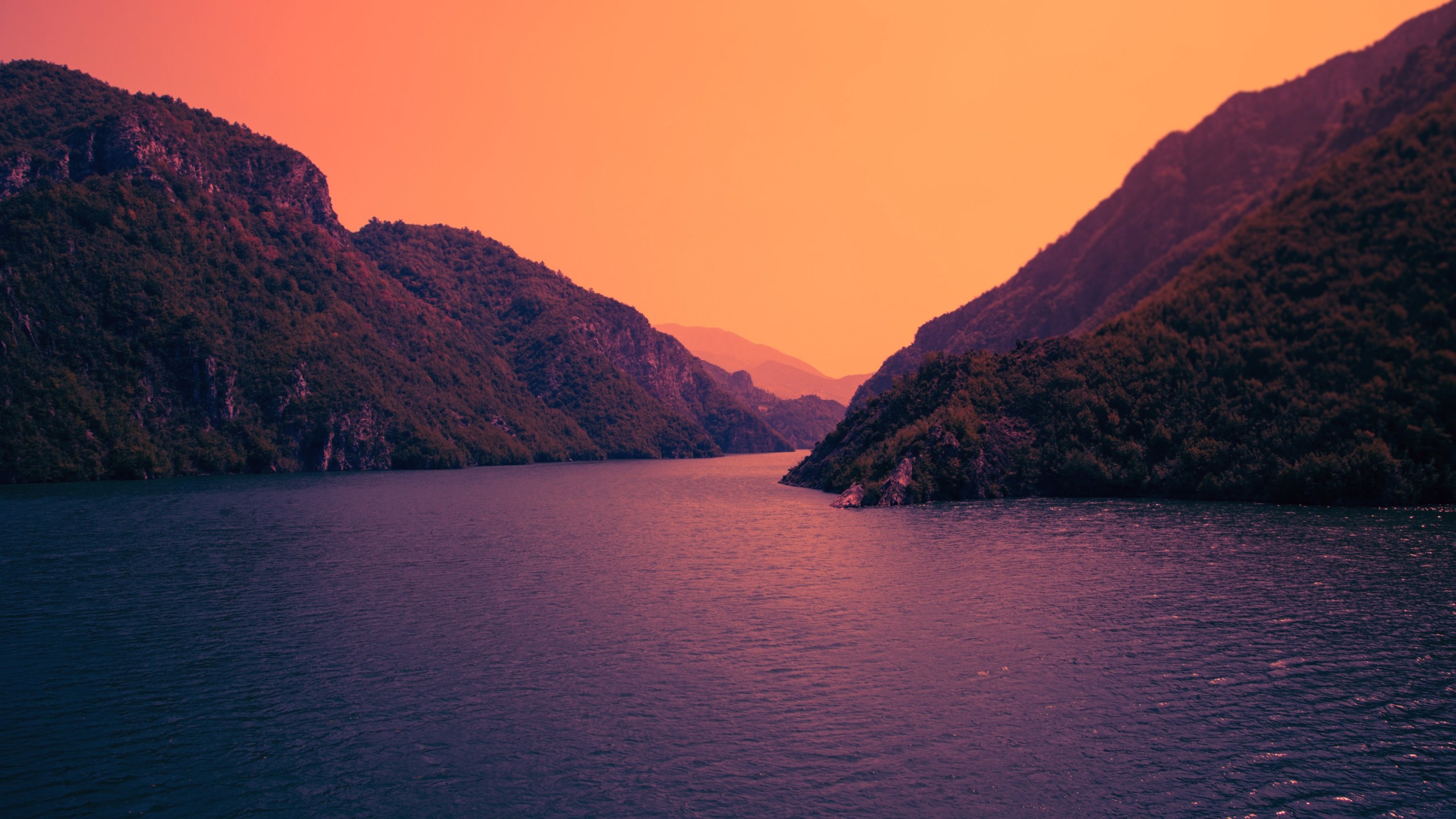 New users and existing users who have not changed their wallpaper will see this new wallpaper; it is also available to be selected in Settings → Background.
Endless OS is built on the open source GNOME desktop, and the Endless OS Foundation collaborates closely within the GNOME community to help design and develop GNOME itself.
Endless OS 5 is built on GNOME 41. See the GNOME 41 release notes and GNOME 40 release notes for additional changes since Endless OS 4.
GNOME 41.3
Linux 5.15
OSTree 2022.1
Flatpak 1.12.4
Flatpak-Builder 1.2.2
Some computer models are no longer supported in Endless OS 5 or newer. They will not upgrade, automatically or manually, from Endless OS 4, our current long-term support version. It may be technically possible to install Endless OS 5 on affected systems, but this is not recommended, since you would encounter known issues which have led to the end of support for these models.
The following devices are affected:
Endless Enterprise EE-200 (Weibu F3C)
ECS EF20EA
During our beta testing phase, two bugs were reported by Endless user Sabrina Harvey (thanks Sabrina!):
Google Chrome fails to open LibreOffice after downloading a document
Screen-sharing the entire screen fails on Google Chrome
Both problems have been reproduced by our engineering team and we are working on a fix at the moment, soon to be released in Endless OS 5.0.1.
Endless OS 5.0.0~beta1 released December 6th, 2022.
Endless OS 5.0.0~beta2 released January 12th, 2023.