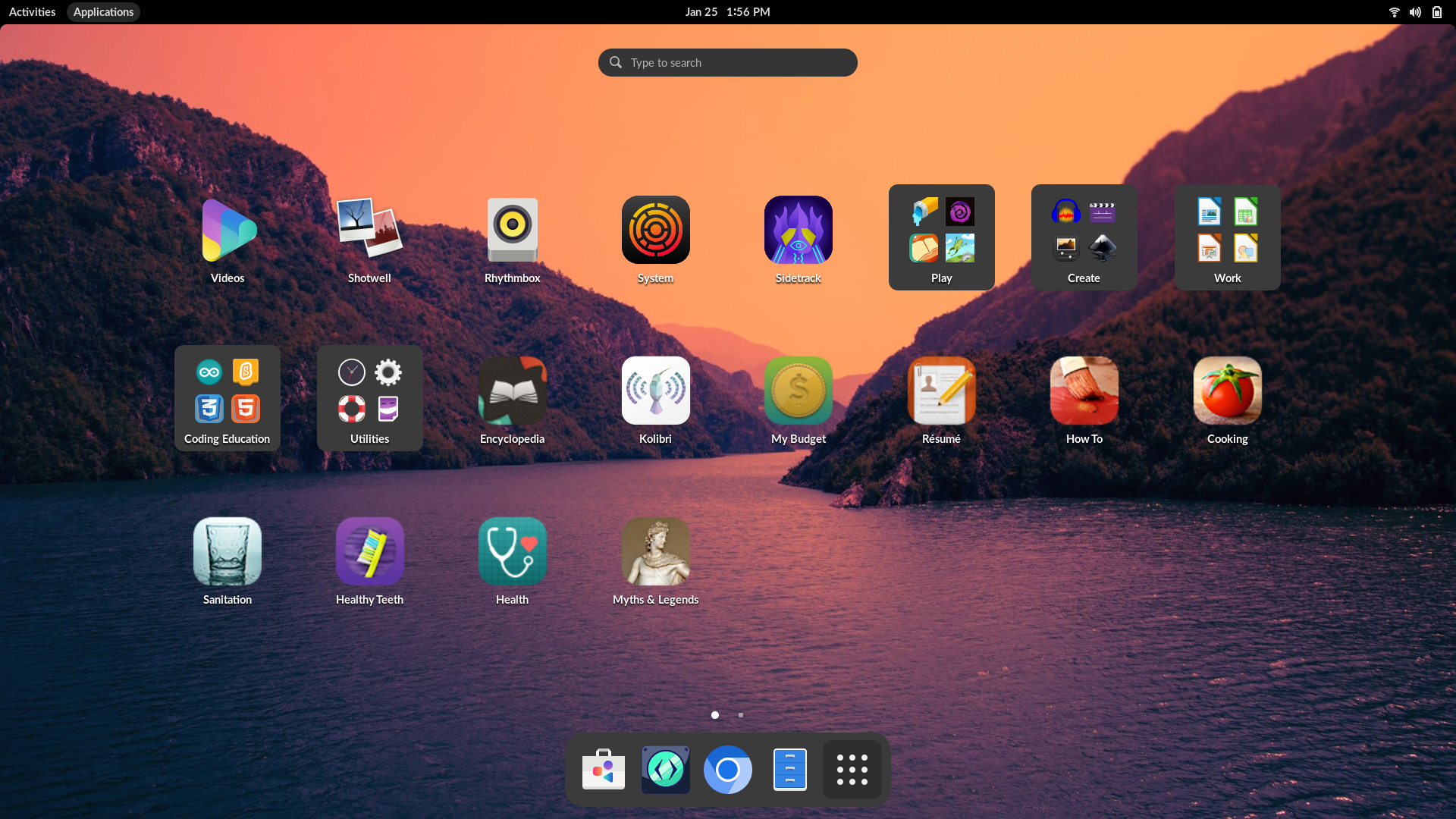 If you need assistance with Endless OS or if you have any questions or other feedback, please reach out on our Community Forum. If you're excited by what we're doing, please consider how you can get involved!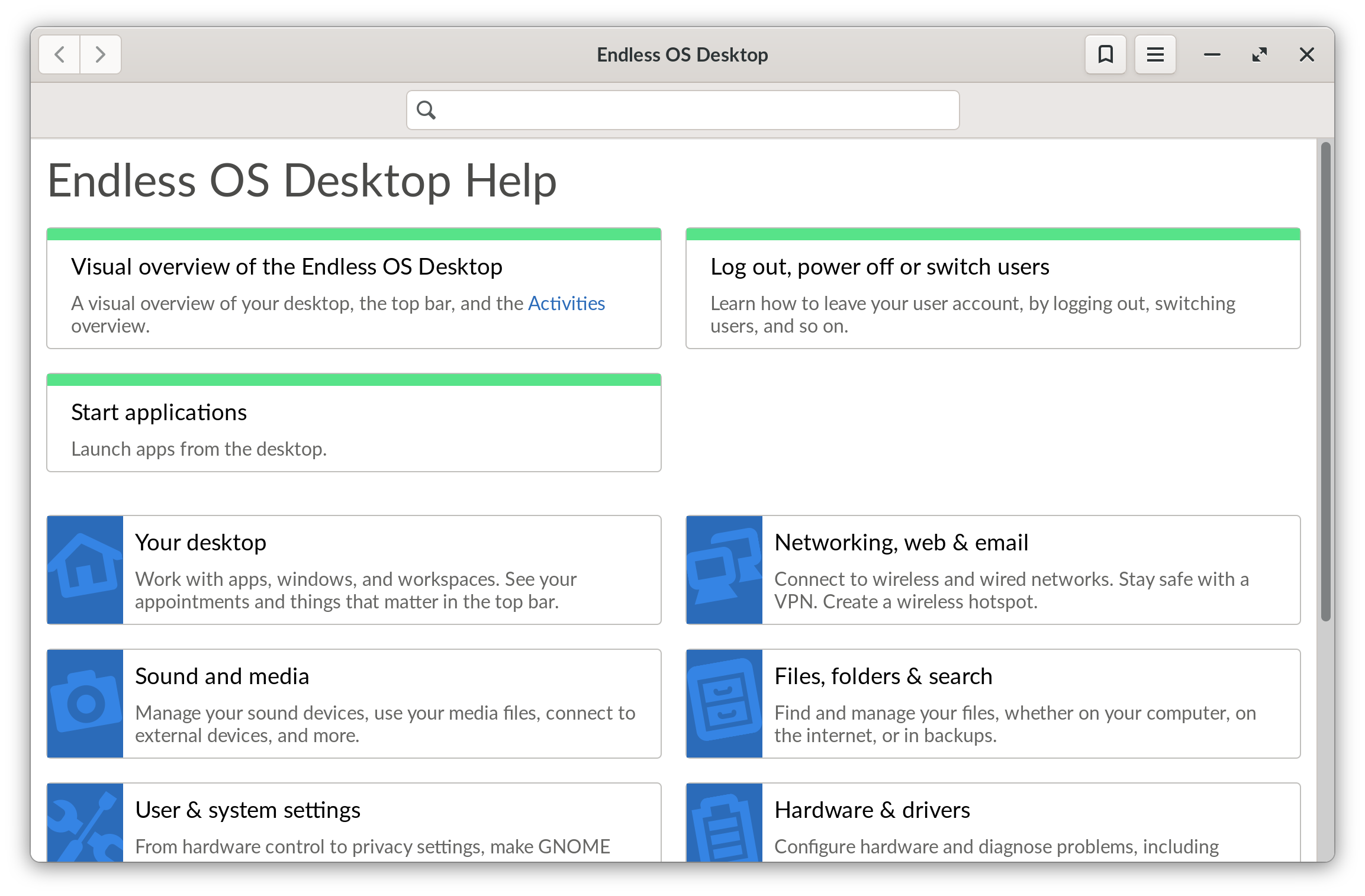 The primary Endless OS desktop user documentation is available within the Help app included in Endless OS itself, including information on how to use the desktop, how to change settings, how to configure hardware peripherals, and more. Please launch the Help app for guidance on such topics.
The below topics are complementary to the information included in the Help app.
Endless OS strives for quality and usually, when problems are detected and solved, the solutions are automatically put in place via system updates. However, some unexpected situations and error conditions may require some manual intervention to overcome.